There are all sorts of questions that arise when you need to start seeking the help of a real estate professional, and one of the most common is: Who does what? The real estate industry is a complex system comprised of different key players, and the role of each person can sometimes be a little challenging to tell apart--which is why you should never feel embarrassed if you get a little confused!

Though many people use the terms "agent," "Realtor," and "associate" interchangeably, these are actually different titles for real estate professionals. We hope to eliminate the confusion by explaining the different types of real estate agents and the different titles that real estate professionals may have.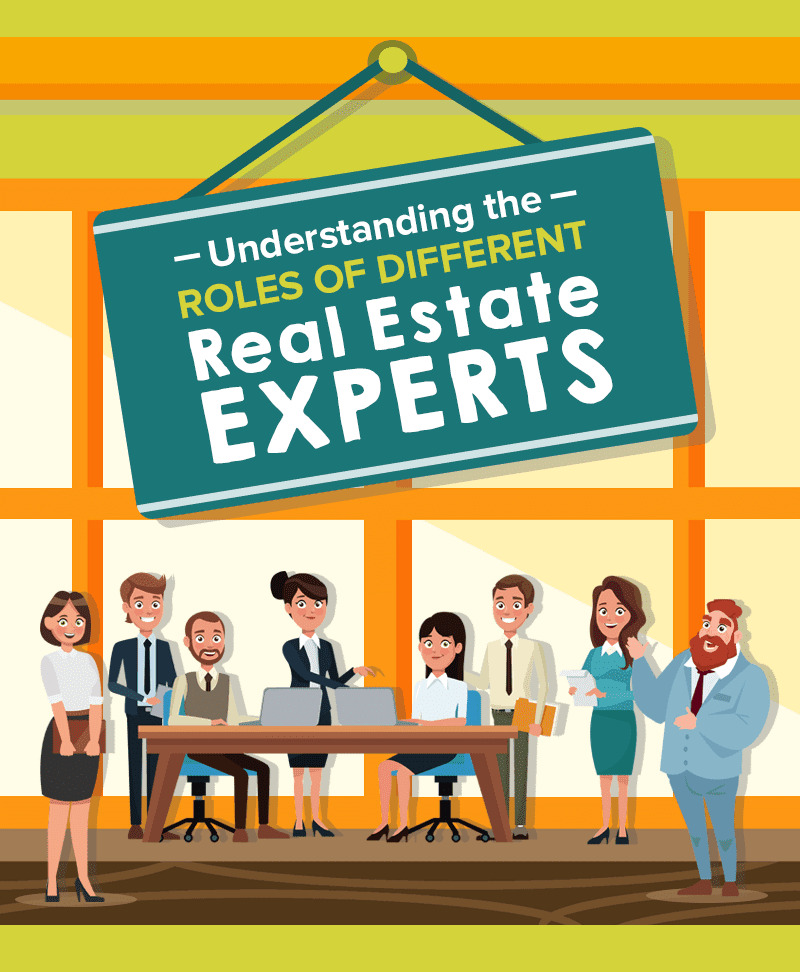 Real Estate Agent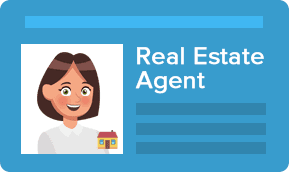 Real estate agents are licensed salespersons who have passed a state-administered exam in order to qualify for the profession. Real estate agents are legally allowed to sell , but they must act under a real estate broker's authority and are in no circumstances allowed to work independently.

​​​​​​​Requirements for a real estate agent license vary depending on where he/she wishes to be a practicing agent, but in most you must be at least 18 years old and have successfully completed college-level courses in real estate. This educational prerequisite must cover the specific state's real estate laws and practices.
---
Real Estate Broker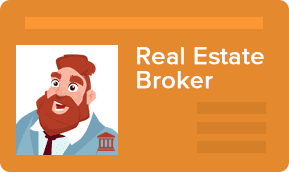 In the industry's professional hierarchy, a real estate broker is one level above the real estate agent. The licensure exam for real estate brokers is generally longer and more difficult than a salesperson's exam, as brokers are held to higher standards of real estate knowledge. Without a broker's license, a person is not allowed to act as a broker, run his or her own firm, or manage a team of agents.

​​​​​​​Real estate brokers can choose to work or employ real estate salespersons to whom they could distribute tasks and assign the legwork. And because they are the ones qualified to manage the agents, they generally hold bigger responsibilities. For every firm, there is only one principal broker.
---
REALTOR®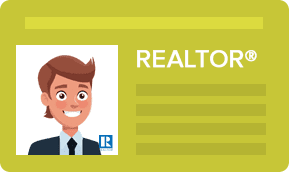 The title "REALTOR®" is given to real estate agents or brokers who belong to the National Association of REALTORS® (NAR), subscribe to its extensive Code of Ethics, and pays annual dues. NAR members also belong to state and local trade associations, which means that complaints against REALTORS® can be taken to the local board.

---
Listing Agent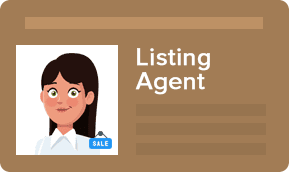 A listing agent (also known as a seller's agent) is a real estate agent or broker who works exclusively with the home seller, represents him/her in negotiations with potential buyers, and operates based on the seller's best interests.

Listing agents owe a fiduciary responsibility to the seller under a listing agreement, and must guide the seller through every step of the way--from marketing to closing.

The listing agent's responsibilities generally include the following:

- Helping you prepare and stage your home for selling
- Listing your home in the MLS
- Being on top of the open houses and private home viewings
​​​​​​​- Negotiating with potential home buyers
---
Buyer's Agent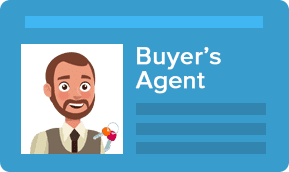 A buyer's agent is a real estate agent who works in the best interests of the and is expected to help him/her navigate the process of home buying. The duties of a buyer's agent begin as early as in the pre-approval and should be carried out until closing.

Some buyer's agents never work for sellers, and offer their services exclusively to buyers. Many agents still choose to work with both sellers and buyers, although not always in the same transaction.

The responsibilities of a buyer's agent generally include the following:

- Helping you find the best home that fits your needs AND your budget
- Negotiating with the home seller on your behalf
- Providing reliable home inspectors
​​​​​​​- Completing and processing the necessary paperwork
---
Broker Associate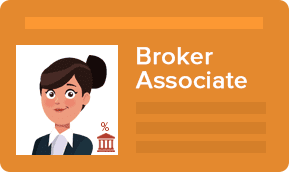 A broker associate is a licensed real estate broker who chooses to work for another real estate broker. This usually happens when a broker wants to work with a larger firm to widen his or her real estate network. Some broker associates pay a flat fee to their employing firm/broker, and others earn a share percentage from each transaction.

---
Dual Agent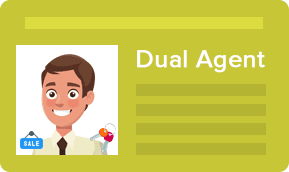 A dual agent is a real estate agent who represents both the buyer and the seller in the same transaction. If you decide to work with a dual agent, he or she will also represent the home seller or buyer you're negotiating with. However, dual agency is not legal in all 50 states, so you may have to check if this is a possible option in your case.

---
Transaction Agent / Transaction Coordinator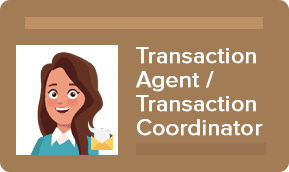 In states where dual agency is not allowed, listing agents who are left with the task of writing an offer for the buyer may choose to act as a transaction agent. This means that he or she does not represent either party but simply facilitates the transaction. They assist in processing the administrative items for a real estate transaction, including gathering and sorting out all the necessary paperwork, opening an escrow account, making sure contingencies are met and disclosure forms are properly signed and filled out, and managing timelines.